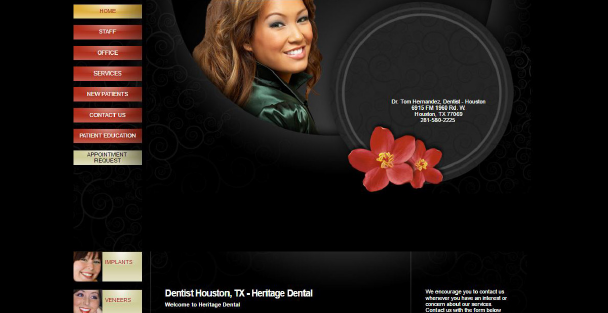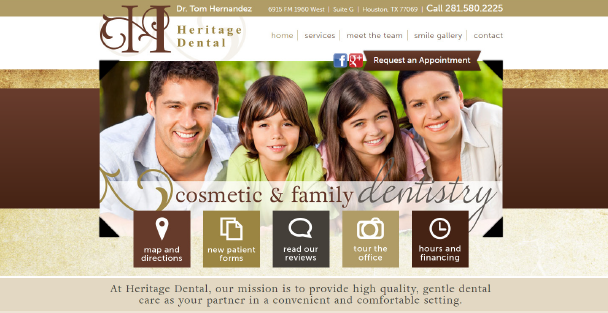 SILVER LEVEL WEBSITE
HERITAGE DENTAL
Heritage Dental wanted to update their website to attract their ideal patient. Despite their warm and inviting name and brand, their existing website did not showcase it in any way. 
The first step was to honor their brand and enhance it with warm layers and rustic, textured elements. Then we could bring focus to the action items - the areas of the website that tell the viewer exactly what to do. This makes a site easy to navigate and aids with patient conversion.
View our other custom dental branding and website designs.