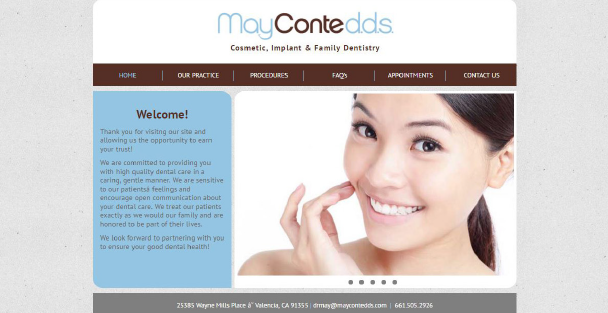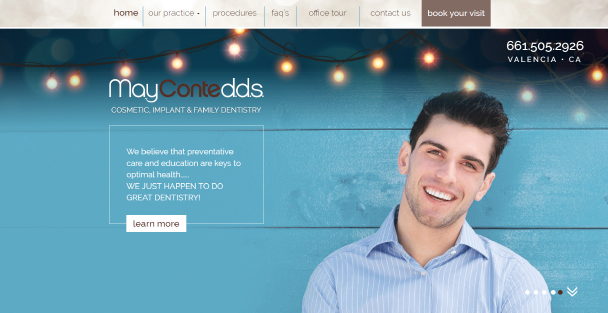 SILVER LEVEL WEBSITE
+ BRANDING SOLUTIONS
DR. MAY CONTE
When Dr. May Conte came to Affordable Image, her website was dated and didn't capture the energy and vibrancy that Dr. Conte and her beautiful office exuded. Our creative team used her existing logo and created an eye-catching, memorable brand around it to carry throughout her new website and printed office materials.
The light and light effects we used on her website emphasize the energy and style that define her brand. We also chose to use a cool color palette and a diverse selection of models to bring a welcoming feeling to the website. 
View our other custom dental branding and website designs.