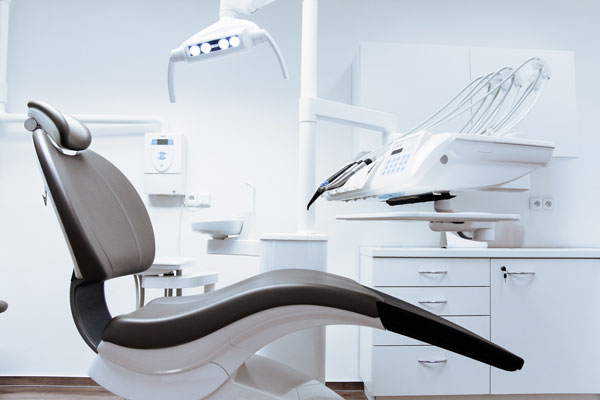 Patient Referrals: Don't Forget To Ask For Them
In my experience working with dental practices, I've seen a trend where the focus is too concentrated on trying to bring in new customers through external marketing efforts, that it's forgotten how powerful a tool it can be to simply ask your patients for referrals, and it's [FREE].
So here's the deal:
Using referral marketing to increase your customer base is easy and one of the most effective ways to grow your practice, and again it's FREE! By asking existing satisfied customers to recommend your practice to their friends or loved ones, you increase brand awareness and word-of-mouth advertising.
And why not:
Often, these existing customers are more than happy to spread the word about your business for you. Also, there is nothing difficult about leveraging this existing pool of resources right in front of you.
What Are Patient Referrals?
Patient referrals are an organic and influential method of marketing where your current patients recommend your dental practice to their friends and family.
So, you may be wondering:
Why should my Practice focus on referrals to get more customers?
Well, as mentioned above it's free, but the real magic comes when you can increase your marketing budget because of the increased patient referral revenue. By using this strategy religiously is how you become as Dr. Bill Williams book says; "THE $10,000 A DAY DENTIST."
You can't afford to overlook this free strategy.
Conversion Rates Will Go Through The Roof
According to Nielsen, prospects are 400% more likely to make a purchase when it's recommended by their friends; this is because your prospects will see that piece of information as more reliable and more relevant to their needs.
I know what you're thinking:
"It's too intimidating to ask directly for referrals."
"It's uncomfortable to ask a patient for a referral."
Remember that the worst thing that could happen when asking a patient for a referral is a rejection or a polite "no."
With that said I would start with patients that you've already built rapport with and that you know are satisfied patients.
Come Up with a Game Plan
Just ask them!- I promise after a few times it will be as natural as breathing. You may have patients already that would love to refer you, but it just hadn't occurred to them.  Make this a requirement of yourself and your staff to politely ask patients to refer their friends and family, and it won't take long before you see the results.
Develop a patient referral program- Get a system in place and have goals for the program. Hopefully, you are having morning staff meetings (if not you should be).  In those meetings have your staff commit to asking 1-2 patients for a referral.  In the next morning meeting, ask your staff if they asked for the referrals, this will help hold them accountable to the program.
Incorporate referral marketing materials- Have these materials in the waiting room as well as on the front desk, this will make it easier for you to talk about the program and ask for a referral. If you give your patients any branded marketing materials as they leave your practice, be sure to throw in a referral form.
Choose wisely- Carefully choose the patients you ask for referrals. If you ask a difficult patient for a referral it's highly likely they will refer someone who's difficult as well.
It's easy and effective. Start asking today!
Build Strategic Partnerships
Another easy way capitalize on referral marketing is by partnering with dental specialists that you aren't competing with to refer your dental practice to there patients and vice versa. This allows the cycle to continue with satisfied customers bringing in more prospects to be converted to satisfied customers as well.
Conclusion
Asking for patient referrals is a must for every dental practice and should without a doubt be a part of your overall marketing strategy. By getting satisfied patients to introduce your business to others, you get to enjoy [FREE] word-of-mouth marketing.
Even if your potential prospects do not set up an appointment, you have still gained, as you have raised brand awareness. With proper communication, you will surely build a community of loyal customers that will help you spread the word about your dental practice – both online and off.