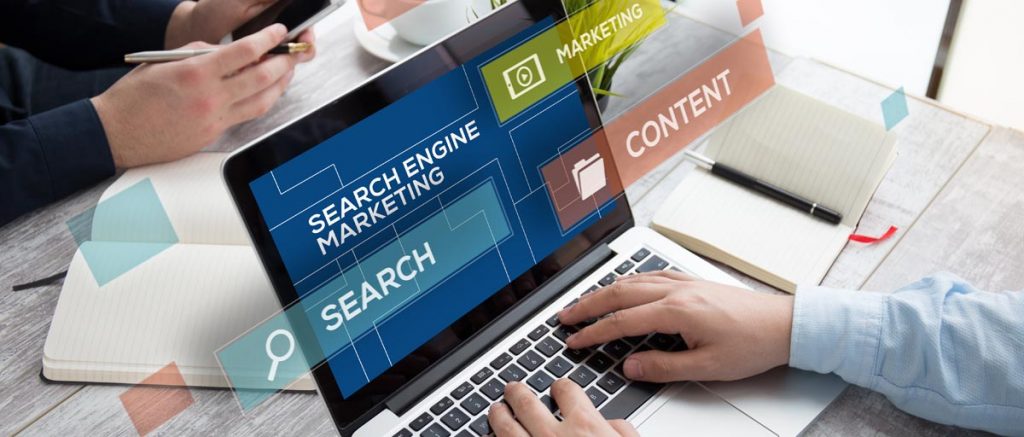 Developing Content for Your Website
One of the most common requests we receive from doctors is for a website with "super clean homepage design without clutter or too many words". While it might sound easy, this is often the hardest thing for us to do. Doctors also want their new website to rank high in the search engines, and trying to accomplish the latter with the style of the first can be almost impossible.
Your website is your virtual office. It is there to represent you before anyone meets you. An online connection, of sorts should be as compelling and informative as possible. It tells the story of who you are, allowing the user to decide if you are the doctor and practice they want to go to. It is an intimate decision to determine who a person will allow to treat them. Many potential new patients will decide if they will call you based on what they see and understand from your online message. If your online message is not thought out, all your investment and efforts are useless.
From its earliest days, Google's core search algorithm offered the most relevant and organic search results quickly and accurately. For a few years, Google's search worked seamlessly, repeatedly predicting the most relevant search results every single time, again and again. Then something happened – they saw this was a moneymaker for them. They also saw that people were savvy enough to figure out their algorithms on how the searches were done, and they furthermore knew they would have to change them constantly to keep the system honest and relevant.
With Google's ever-changing ways, it is enough to frustrate any web team out there, ours included. With these ever-fluctuating changes, staying on top of your SEO matters more than ever. Google has many items that they factor in, but for now I want to talk about how extremely important content is.
While pretty, modern layouts are all the rage, they don't help you be seen on the search engines. One of the major anchors that tether you to Google's relevancy algorithms is content. If your content is just a few words (thin content) or duplicate content, or even something that is spun, this can hurt you.
While writing content needs to be lengthy and packed with critical keywords, it also has to be well written. Throwing a few words on a page doesn't offer the reader any engaging information, and it doesn't allow Google to see you as relevant either. Google favors those who show themselves as "Thought Leaders" and rewards those who practice it.
To keep a website significant in the eyes of the Search Engines, we need to make sure that keyword-rich meta titles are in place from the early development stages. The words you place in the meta title of each page on your website need to be the same words that patients are looking for you when searching for your services. Without this strategy, you will not be found.
Your content does matter. If someone is not in the field of dentistry, they are not an expert and do not know or understand the language that you and your staff speak. The information searched online has to connect to you. Example: A person who doesn't know why they have bleeding gums may start out by asking Google "why do my gums bleed?" or "bleeding gums causes". They don't know to put "Gingivitis" in the search bar. Your content needs to connect with the answer to their question.
Reasons why we need content:
• Search Engine Optimization (SEO). You need to maximize keywords for Google. Websites need to be just as appealing to search engines as they are for humans. What good is a "pretty" website that is never seen?
• Mobile Devices. When someone goes onto a website with their mobile phone, they are conditioned to continue scrolling down to get the information they want. If everything is hidden in a menu system, they will not know your services or practice, get discouraged and click away from the page.
• Everyone navigates websites differently. You can't assume that everyone will think like you do, so the more content the better. Allow for nothing to be missed.
Many factors go into your rank on Google. Google cares about your age; if you are new then you are not their favorite. It takes time and patience to grow on Google, but keeping your content fresh and relevant will keep you on the path that Google likes. So if the question is "To Give Content or Not", I say the more thought-provoking, well-written content, the better!
– Mike Shoun, President and CEO
Originally published at www.thedentistsnetwork.net/dmktg2.html