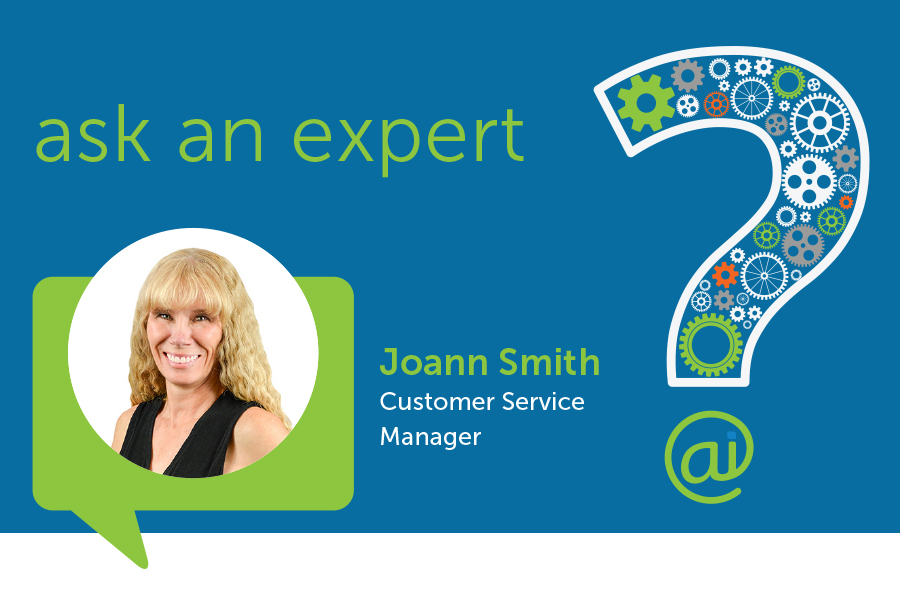 I am a start-up and I'm investing in marketing to gain new customers. What can I do to build customer loyalty?
This is such a great question.  I love customer service, that's why I do what I do. I think hiring the right team is the first thing to focus on when trying to build customer loyalty.  
I have spoken to many clients who say they hired a staff member because they have a certain skill. Obviously, their ability to do the necessary tasks is important. However, finding a team, particularly your front-line staff, that are truly passionate about providing excellent customer support is critical. I like the quote that says, "People don't care how much you know until they know how much you care." Your customers will notice immediately when the person helping them truly cares. Especially in the healthcare industry, people are looking for someone who really does care about them. When they find that, it stands out to them and they return.
YOU WANT CUSTOMER ADVOCATES…
I can't stress that enough to my clients how important it is for their team to answer the phone with a smile. Hearing a pleasant and friendly voice answer the phone is the foundation for building relationships with your customers. You want a team that gives your customers a warm, genuine welcome and makes them feel valued.  Customers want to feel like your office has enough time to help them. Making sure you have enough staff to do that well is important too. You want a team that is motivated to solve problems. Customers don't expect your team to have all the answers, but they do want to know they will work hard to get the answers.
Everyone is busy and customers want to be able to relax and know that you're taking care of their needs so constant communication is really important. You want a team that will follow through, letting the customer know the progress of their concern or just reminding them you're there for them. Customers want to know you are paying attention and understand them. You want a team that is relatable and easy to talk to.  A team that can make everyone feel they are honestly happy to help them. It makes all the difference to a customer.
IMPORTANT CONNECTION: CUSTOMER ACQUISITION TO CUSTOMER RETENTION
Hiring the right team is essential from a branding perspective too. The customer experience should always match the overall message of your brand. For example, if your website says "caring staff" or "latest technology" you must make sure that's exactly what they are getting when they walk in the door. People are used to being "sold" stuff and not getting what they thought they were getting.
That's why we spend so much time getting to know our clients.  It's the only way we can make sure we help brand their business on key points that reflect the experience the customer will have when they visit. We like to say, "the customer's inside experience should always match the outside message."
INSIGHTFUL CUSTOMER RETENTION STRATEGIES

As a business owner, it's hard to know how your team is consistently handling your customers. For example, are calls to your office being handled with the exceptional service you want them to receive? The call monitoring service we provide helps answer that question for you. We can help identify areas where your team could benefit from additional training and coaching. We can help them learn different techniques to better engage with the customer and master the skill of converting an inquiry into a customer.
It boils down to what the customer thinks and feels about their experience with your business. They say the customer's perspective is your reality. Getting feedback from them is essential. We have the Review Generation program that makes it easy for your customers to share what they thought of your service. Asking your customers what they think communicates to them that their opinion matters to you; they know you care.
For your team, getting positive feedback from your customers is encouraging. Those reviews are posted online which also builds a stronger brand for you and helps new customers get a sense of your service. And if for some reason a customer isn't happy, finding out how to correct the situation improves your service in the long run.
OUTDO YOUR COMPETITION
At the end of the day, you must be intentional about your customer loyalty strategies. Write down your overall customer service and retention program.  Set loyalty benchmarks, pay attention to the details and always be evaluating what's working for your specific customer base. Pick a team of customer advocates, make sure they have a passion for service. Providing exceptional customer service is what can and will set you apart from your competition.
Already part of the Affordable Image family but not signed up for our review generation services? Need help developing your Customer Loyalty Program? CALL NOW! We'll help you get started before you can say "I love my customers!!" 
Not a client yet? Interested in learning more about working with us? Have questions for one of our marketing experts? Call 800.405.1434 today! We have the marketing expertise you need to grow your business.