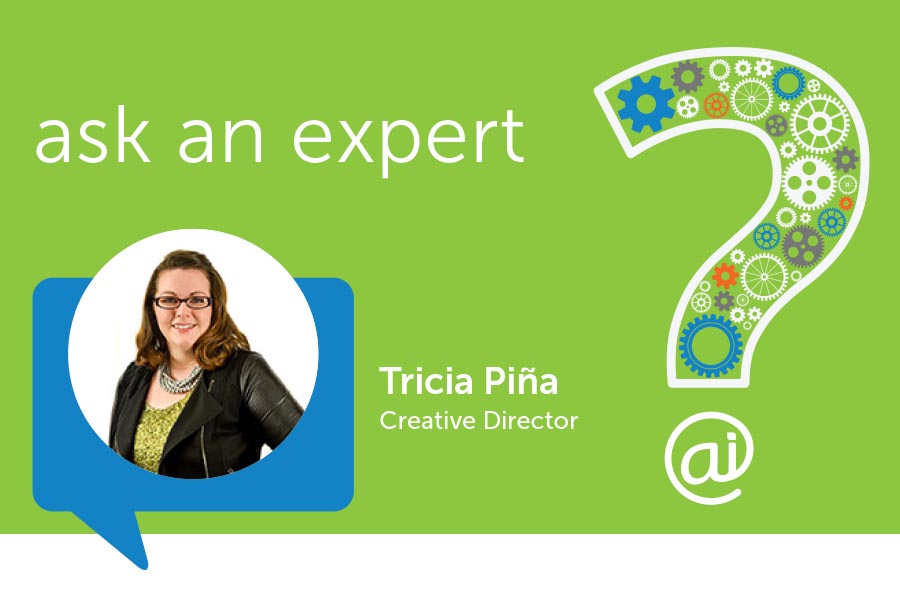 I just want a simple website, how much information do we really need?
This is a great question and one that our clients ask all the time. Whether it's during our initial 'get-to-know-you' meeting or when they are reviewing their site, some clients wonder why we build a site with "so much information" or why we repeat information on different website pages. First, let me assure you it's not to simply fill space. This is not the case at all.
There is a strategy behind good website content. There are reasons, or "golden rules" we follow when choosing all your website content. We make very calculated decisions about the amount of information, what information we repeat, where we place it, and the overall presentation of your website.
Golden Rule #1: A website should educate visitors about your office.
If you are old enough to remember what finding a new doctor or other service business was like before the internet you know that the search involved a human-to-human conversation. Potential clients would thumb through the yellow pages or see an advertisement and call the office. They would typically ask the person who answered, "Can you tell me more about what your office/business offers?" 
Before they chose to do business there, they want to learn more and get a few key questions answered:
Is this a good fit for me? How can I expect to be treated? They wanted to get a feel for the personality of the office; the culture. 
Do they offer the services I need?
Can I afford to do business here?
And because everyone learns differently, we want to present the critical, action-motivating information in multiples styles. Some people want to read paragraphs.
Others will only read the bolded headlines. 
And still others will read only the 
bullet points. (see what we did above

)
Different learning styles require different presentation styles. We want to reach the visual learner who will only read headlines and look at pictures. We want to connect with the visitor who wants encyclopedia level information in the text. 
Some people will never go beyond your home page, especially mobile users. Yet some will dig deeper and read all the other pages in the menu. This is why often times we repeat information or calls to action across multiple pages.
In the digital age, we are relying on visual and printed text alone to give that warm "receptionist" welcome and inform them about what makes your office unique. A website should answer all those questions above plus answer any additional questions that might come out of that introductory conversation with your ideal customer. The goal is to connect with the most people possible.

Golden Rule #2: A website should motivate visitors to take action.
Our primary goal is to move the visitor to take action. We want them to pick up the phone and call your office or book an appointment online. There are different motivators for different types of people. It doesn't matter what they learn about you, it matters if they act on that information. 
For example, I had to pick a dentist for my daughter recently. My number one motivator was finances. The first thing I wanted to know was before I chose an office as an option for me was if they accepted our insurance. So, when browsing websites, the very first thing I was looking for was the name of her insurance. And if I didn't find it, I moved on. I was looking for the office that said "Yes, we take your insurance." on the website. 
Some offices shy away from mentioning particular insurance companies, but in my experience that deters some from digging deeper or giving your office consideration. But here's the thing, that's just me. I also know from experience that other people will look for other initial "hooks". 
Your website structure should address as many pain points as possible for potential clients. Some are financially motivated like me. Some want to know the office has the latest and greatest equipment. Others want to know you will give them extra tender-loving-care and still others want to know you won't waste their time. 
One of the huge benefits of working with a marketing agency to build your website is experience. As your team, we've seen what motivates the broad section of the demographic and we work to "hook" the most people we can for you to meet as many needs and "pain points" as possible. And to do that, we need information. presented in many different ways. 
There's one more golden rule to cover but I'm out of time today. Be on the lookout for the golden rule that could change the way you look at your website content …
Already part of the Affordable Image family but curious about how we can help you with your website content? New to Affordable Image and want to know how we can help get you a great new website? CALL NOW! We'll help you get started before you can say "Golden Rules?"
Not a client yet? Interested in learning more about working with us? Have questions for one of our marketing experts? Call 800.639.1622 today! We have the marketing expertise you need to grow your business.