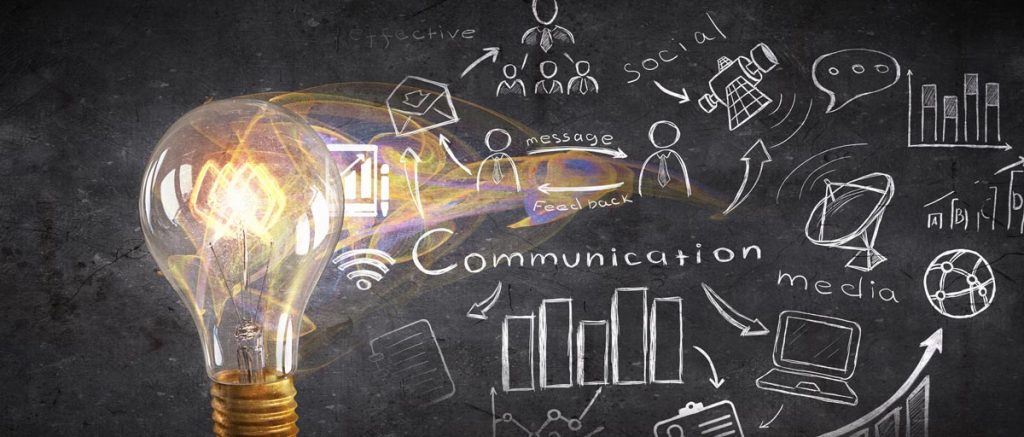 Marketing is More Than a Message
Now that 2020 is half over, life is vastly different than what we thought when ringing in the new year. How we connect and communicate has gone through the most changes as we social distance, technology has made some things easier, some more challenging. As technology progresses, so must our marketing messages and how we connect.
People have different ways of communicating; some prefer a phone call with a friendly voice at the other end over a quick text; some prefer an email versus a phone call. Some prefer a postcard or newsletter mailed to them, and others prefer to see communication in their inboxes. How do you cover all these ways to keep in touch to let them know that you're available for business and keep them safe? What are your new procedures for in-office visits?
Think about all the various new forms of communication you have today to keep in touch with your family, staff, and patients. There are video conference platforms such as Zoom or GoToMeeting, Google Hangouts, Skype, or Facebook Groups. There are communication chat tools such as Slack, Microsoft Teams, iMessage, and G-Chat.
With all the numerous forms of how we communicate, how do you keep up? How can you keep them organized? Running a practice can be overwhelming enough, and now with the added safety procedures, it is overload.
How can you successfully market yourself among all these new platforms, among different forms of technology and still connect your message with impact? Great question!
First, take a deep breath and take inventory of all the marketing tools you currently use. Keep in mind, when you converse with your patients, whether in person or via technology, you communicate a message.
Ask yourself the following questions about your marketing strategy:
What has worked?
What didn't work?
What can you improve?
Let's use the example of a website. Websites are an essential tool for any practice as it's an electronic calling card. It's a way for people to contact you either by phone, email, or in some instances, can schedule appointments online. Perhaps you have patient forms available for download. Does your social media link back to your website? Little touches such as this help make a good first impression when a new patient is looking for a new dentist.
Let's take it another level. Do you make information easy for your patients or potential patients to find? Can they find your website when they search online? Are you easy to access if they need to reach you by phone or email? Are they able to contact you via text message? Giving your patients (and potential patients) options to stay in contact, it shows that their health and business is valuable and essential to you. Having additional communication methods helps you stand out amongst other offices in your location.
One way you can upgrade your website is to add Video Marketing (Messaging) and Search Engine Optimization (SEO). Studies show that a website is 53 times more likely to reach the front page of Google if it includes video. Video also helps build trust by validating the testimonial they are watching is from a real person, not just a written quote from a faceless name.
Show patients their health is a top priority by adding video on the new check-in methods or health precautions in a video that can go on your social media feed and website. Adding the "Show, Don't Tell" message can have a dynamic impact and help convince a patient to call or provide immediate action in a contact form or chatbot.
When you add in the following tools of social media, is your messaging consistent? Does it include a mix of educational information to show you're up to date on the latest health information, photos of your staff to show your office's personality or a call to action to remind patients to stay in touch? Video Marketing can tie your social media back to your website.
Show your patients that you're up to date on the latest marketing technology. Why not add a new feature like a ChatBot to help capture new leads, stay in touch with patients via text message, and maximize SEO? Studies show this technology can help speed up response times on routine questions 80% (Source: IBM)! Adding a simple service such as this can help free your staff up to take on more complex issues or emergencies. Make your communication as smooth and seamless as possible for your team and patients.
Additional benefits like the above can boost your online presence in the search engine ranking, add value by broadcasting the first-person testimony to put a face to the name and let your patients know that you give them many options to stay in touch.
Marketing is a two-way street between you and your patients. What is the message you're sending?
– Mike Shoun, President and CEO
Originally published at www.thedentistsnetwork.net/dmktg20.html