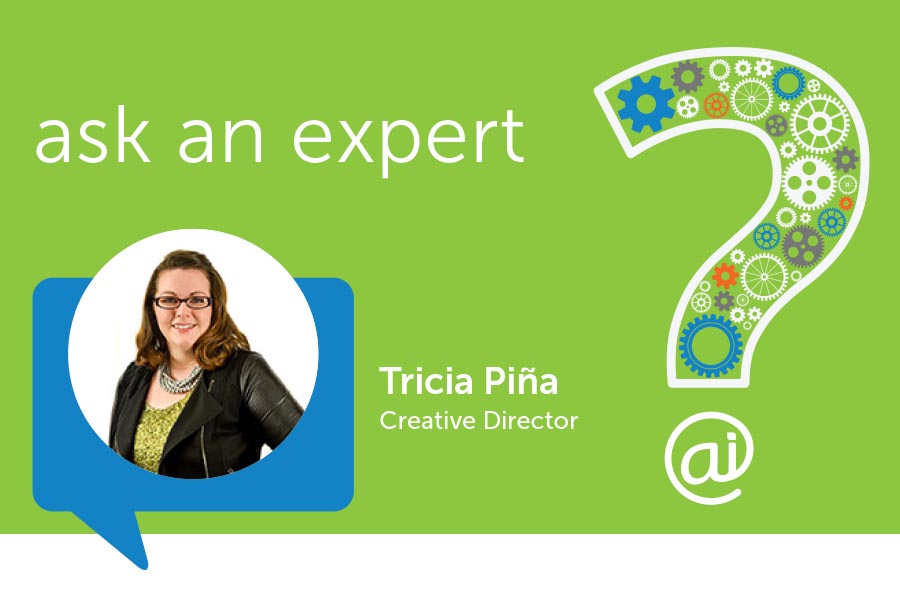 Golden Rules for Your Website Content (PART TWO)
Have you ever looked at your website and thought "I just don't like this one part…" You're not alone! Many business owners set out to build a website that appeals to them. Lovingly and with a virtual hug we say, "there's more to this than if you like it".
In case you missed reading the beginning of the conversation on website content 'golden rules' you can get caught up here.
Shouldn't I build my website so that I like it?
The answer is "Yes! …and no". Of course, you should be pleased with the end result. However, there's so much more to deciding what goes on your website than simply if you like it or not.
This is sometimes the toughest hurdle for business owners to overcome in the building process. But to ensure you have a website that is not only something you're proud of, but that actually delivers results for your business it's important to understand golden rule #3 …
Golden Rule #3: It's not about if YOU like it.

Of course, I want you to love your website. I enjoy hearing your excitement when we show you the finished product.
But more than that, I want you to love the results it brings you. I mean you have to live with it, but at the end of the day if it's not working for you, if people aren't calling or booking an appointment, then what's the point?
With every word, bullet point, text placement and image we choose we are asking ourselves, "Does it function, will it work for this business? Will it attract their ideal client and motivate them to take action?"
Our choices are super deliberate. Graphically speaking, when we chose a particular picture to represent your patient experience, we look at every detail of that picture (age, race, shirt color, background color, the emotion that is conveyed by the photo) and every image must stay on brand. They all have to look like they belong. There's no "because I thought it would look cool" or "I really love this picture."
We run that level of processing on every decision we make for you.
What information should be presented on each page of your website.

What information needs to be repeated to educate the most visitors.

And what call to actions need to be placed to motivate everyone possible.
It's the marriage of art and function that drives us to keep working until the website will work for you. We are meticulously intentional about every decision.
We want you to like the way it looks but if you recommend changes that we feel will are detrimental to reaching the broad spectrum and could be a barrier to attracting new patients, and we don't attempt to steer you in a different direction, then we did you a disservice.
When we give feedback, it's because we have seen what works and we are guiding you to a website that everyone will love, not just you.
Think of it this way, your website is not like a piece of art you hang on the wall to admire, it's a tool in your toolbox to build your business. And do I really care what a hammer looks like if it gets the job done?
Yes, as designers we are still artists and we care about the pretty for sure. But our whole job, our driving passion is about finding that balance between art and function. We are trained to do both. It's kind of a high for us actually. We love to find that sweet spot between beautiful and functional; we're nerds about that.
This is a Team Effort
We see our clients as a member of our design team. That's why we work really hard to develop a relationship of trust at the forefront of the creative process. We want to have that foundation of mutual trust so that when it comes time to offer our feedback, you can trust that we are guiding you towards functionality rather than just "because we like it".
We really don't have an artist ego when it comes to your website. We are not designing for our taste either, we are building a foundation for you that will attract as many of your ideal customers as possible.
When it's all said and done, of course we want you to be thrilled about your website. But we never forget that you are paying us because we can find that educating, motivating, appeal to the masses sweet spot for you. And that's what will get your phone ringing!
Already part of the Affordable Image family but curious about how we can help you with your website content? New to Affordable Image and want to know how we can help get you a great new website? CALL NOW! We'll help you get started before you can say "Golden Rules?"
Not a client yet? Interested in learning more about working with us? Have questions for one of our marketing experts? Call 800.639.1622 today! We have the marketing expertise you need to grow your business.