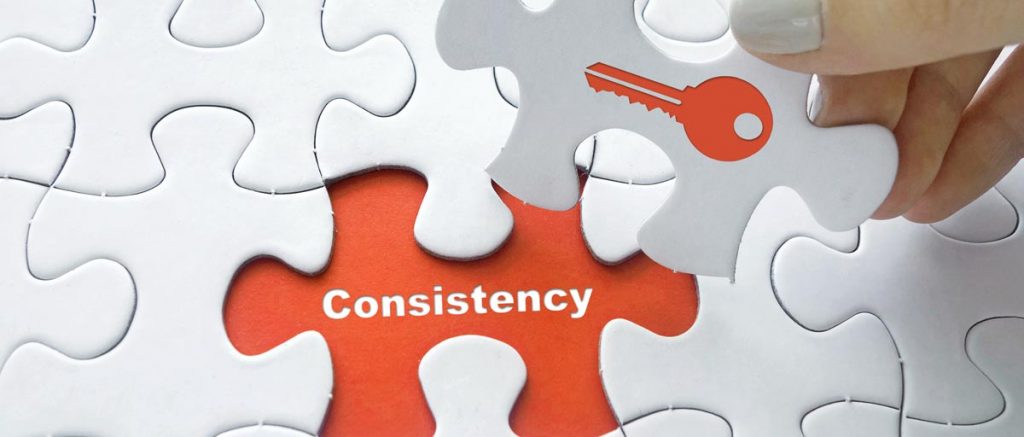 Why is Consistency So Essential in Marketing and Business?
For the most part, if you are consistent in business, you will grow and succeed where others fail. Consistency does not mean self-reliance, however. The most effective businesses and dental practices have a few things in common with each other. First and foremost, successful business owners know their strengths and weaknesses, and address the latter by surrounding themselves with skilled employees and vendors who are strong in those areas. Remember, to run a successful practice, you must run a successful business.
How do I set my business up for success?
The beginning of your practice is the most critical time for your new business. You want to make sure that you set yourself, and your business, up for long term success. Usually this includes doing research on your market, your location, and getting a game plan in place to handle everything from acquiring your supplies, staffing your office, and employing effective marketing solutions to get your brand out in front of patients. It's overwhelming, and a lot of work for someone to do on their own. You can do it on your own, but a good leader learns to delegate tasks to others who have strengths in particular areas.
For example, let's say that you are pretty good with the logistical side of your business, however one of your employees is very strong with supplies and inventory management. While you could do this, delegating this task opens up more bandwidth and time for you to spend on other tasks for your practice, or for spending time with your family. Another example is marketing. Learning the skills required to initiate an effective marketing campaign is not difficult. However, it consumes a large amount of time, and with how often the digital landscape evolves and changes, you would end up spending more time keeping up with the changes than you would actually marketing for your practice. Delegating this task to one of your employees, or a marketing company whose sole purpose is to develop and execute effective marketing campaigns reduces the burden and stress on you. It also generates consistency for your business. Effective marketers can produce consistent results for your practice. There will be fluctuations, and not every campaign will succeed, but for the most part, a good marketing team has tried-and-tested marketing strategies that work.
You and your team build YOUR reputation.
Often times as a dentist, you can provide dependable, honest services that your patients can rely on. It's important to remember, however, that while your reputation is tied directly with your practice. Your employee's actions also affect your reputation. If you build a team that can communicate effectively, and help your patients feel as comfortable and happy as possible, it helps your reputation improve in your community. You want to make sure that your team has good training, and someone with experience in running successful teams. Customer service makes and breaks businesses. In any business or industry, mistakes will happen. It's a part of life that will never change. However, the outcome of that mistake occurring directly correlates with the skill and quality of your customer service team (hygienists, front desk staff, office managers, and you.)
Remember, most first-time patients are wary, and looking to trust your team. They want to make sure that someone is looking after their best interests and they need to be able to trust you and your team if you want to have them return for future dental needs. Most people will be forgiving of mistakes that happen if they are happy with your team, and if your customer service is top-shelf. This alone will help you retain more patients when mistakes happen because they have a solid relationship with you and your team. If your customer service is sub-par, when mistakes happen you will lose patients to your competition.
Consistency & Quality.
For your practice to grow, you must consider the two most important parts of every successful business. Consistency, and quality. If you have quality services that produce happy and healthy patients, your business will grow. However, you need consistent quality in order to maintain growth. Think of it like owning a vehicle. You can have a vehicle that safely gets you from Point A to Point B without using too much gas, but if your car can't consistently get you there with the same quality, then you will end up selling it for something more consistent.
Consumer trust is huge in the dental industry. Your patients come into your office trusting you to tell them what's best, and to keep them healthy. If you develop a reputation for consistently producing happy and healthy patients, your positive reputation will develop and spread around your community like wildfire. However, the same can be said for negative reputations. Those spread even faster and with most consumers looking for reviews before ever calling you, it's important that you can deliver the same high-quality services to every patient, every time.
– Mike Shoun, President and CEO
Originally published at www.thedentistsnetwork.net/dmktg17.html